【Kindaichi Shonen no Jikenbo】Iconic mystery manga series by Yozaburo Kanari, Seimaru Amagi and Fumiya Sato!
2022-07-24
What is
Kindaichi Shonen no Jikenbo

about?
Kindaichi Shonen no Jikenbo (translated as

"The Kindaichi Case Files"

)
is a mystery manga series co-wrote by
Yozaburo Kanari
and
Seimaru Amagi
, and illustrated by
Fumiya Sato
. It was considered one of the pioneers in the mystery genre. In 1995, the series won the 19th Kodansha Manga Award in the shonen category. As of June 2019, the Kindaichi series had over 100 million copies in circulation, making it one of the best-selling manga series in history.
The original Kindaichi series was serialized in Weekly Shonen Magazine from October 1992 to October 2017, spanning a total of 76 volumes. It was divided into 6 sub-series: File series (1992 – 1997), Short File series (1997 – 2000), Case series (1998 – 2001) written by Yozaburo Kanari; New series (2004 – 2011), 20th Anniversary series (2012 – 2013), Return
"R"
series (2013 – 2017) written by Seimaru Amagi.
As Return
"R"
was coming to an end in October 2017, a new spin-off titled
"37 Year Old Kindaichi Case Files"
, written by Seimaru Amagi and illustrated by Fumiya Sato, was announced. This story was set 20 years after the original manga started serialization on Kodansha's seinen magazine Evening on January 2018. As of October 2021, a total of 11 volumes have been released.
Another Kindaichi series titled
"Yatagarasu Village Murder Case"
was set to start serialization in Evening magazine from January 2022. This new series, also created by Amagi and Sato, will run alongside the current series
"37 Year Old Kindaichi Case Files"
. However, the main protagonist Kindaichi will be featured as a high school student, like he was in the original manga.
Along with several live-action series and films, the original Kindaichi series had also been adapted into a 148-episode anime TV series by Toei Animation. It was aired on Nippon Television from April 1997 to September 2000. Two animated feature films were released, titled
"The File of Young Kindaichi"
(1996) and
"The File of Young Kindaichi 2: Murderous Deep Blue"
(1999). On November 2007, two TV specials were aired on Yomiuri TV, seven years after the conclusion of the anime TV series.
A new and revival anime TV series, titled
"The Kindaichi Case Files R"
, ran from April 2014 to March 2016. This new series comprised of 47 episodes and spanned over two seasons.
The Kindaichi Case Files R
–
"Snow Yaksha Legend Murder Case"
(1993)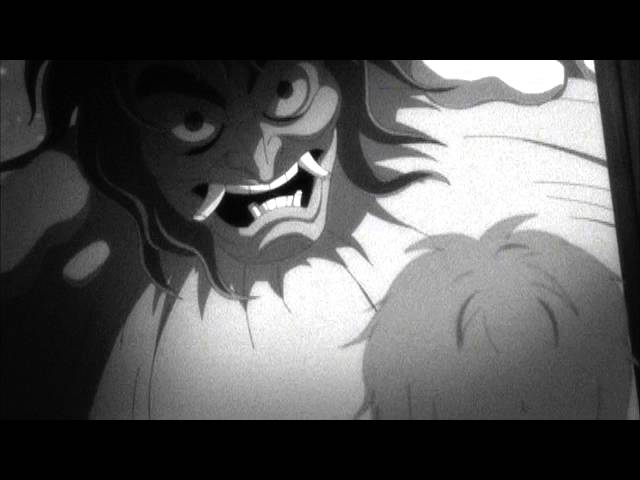 The Kindaichi Case Files
(Kindaichi Shounen no Jikenbo: File Series)
The Grandson of a Famous Detective!
The main protagonist
Hajime Kindaichi
was a high school student at the beginning of The Kindaichi Case Files. Hajime appeared to be a lazy, unmotivated guy and the only one that cared about him was Hajime's childhood friend
Miyuki Nanase
.
Little did everyone known, Hajime was actually the grandson of famous detective
Kosuke Kindaichi
. For some reasons, Hajime hid the fact that he was actually a genius with an IQ of 180 and possessed great deductive prowess just like his grandfather.
During the annual training camp of the school's Drama Club, Hajime was invited by Miyuki to come along despite her fellow members' complaints. The Drama Club desperately needed a helping hand.
They only had eight members left since a female member named Fuyuko Tsukishima committed suicide just a month before. Everyone in the club avoided talking about her, even Miyuki told Hajime not to mention Fuyuko's name.
When everyone arrived at the hotel designated for their training camp, it was located on an isolated island. The hotel was chosen because of its striking resemblance to the setting of the play that the club was rehearsing –
"The Phantom of the Opera"

by Gaston Leroux
. The huge hotel even had a working theater, completed with stage equipment.
During the rehearsal, Hajime helped the other club members with backstage works and watched some of the main scenes. There, Hajime learned that the female lead role was played by Fuyuko before she committed suicide. The role was now passed on to another member named Ryoko Saotome, who had a rather unpleasant attitude.
When Ryoko left the stage mid-practice, a member accidently said that he wished Fuyuko was still alive. His remarks shocked everyone but none was as shaken as Orie Hidaka. Orie looked at Hajime and Miyuki like she wanted to say something but then remained silent.
Later, Hajime decided to asked Yuji Arimori – a male member in charge of props, about Fuyuko's death. Yuji told Hajime that one month ago, Fuyuko accidently spilled sulfuric acid on her face at the school's lab and burnt it beyond repairs. When everyone from the club came to the hospital to visit Fuyuko, they saw her stepping out on the roof. Fuyuko then removed her bandage and recited a famous line from
"The Phantom of the Opera"
before jumping off the roof. Thus, everyone was badly haunted by her death.
At dinner time, the students found out that they were not the only guests at the hotel. The other two guests checking in on the same day were a Doctor and an Inspector of the Metropolitan Police. While everyone were gathering in the dining hall, Hajime and Miyuki noticed that only Orie was missing. Afraid that something bad had happened to Orie, the members decided to look for her.
While looking, a woman's scream could be heard from afar and quickly drawn everyone to the theater. Hajime and Miyuki were the closest so they arrived first and turned on the lights inside. There, they discovered Orie's cold body lying on the stage, crushed under a huge light rig.
Orie's death was the first of a peculiar series of murders that turned an innocent, fun trip into a horror show.
Will Hajime be able to find out the culprit and stop the murders in time? Will he uncover the true identity of the one behind the mask?
The Kindaichi Case Files
(Kindaichi Shounen no Jikenbo: File Series)
---
Related Articles
Popular Articles