【Yamada-Kun and the Seven Witches】A must read for people looking for something Nice, Funny, Lighthearted and Entertaining!!
2022-01-12
What is
"Yamada-Kun and the Seven Witches"

?
Yamada-Kun and the Seven Witches
is a Japanese manga series written and illustrated by Miki Yoshikawa.
The manga series was serialized in Kodansha's Weekly Shounen Magazine from February 2012 to February 2017. It's chapters are compiled and collected into 28 separate volumes. As of February 2017, the manga had 3.85 million copies in circulation across Japan.
An anime television series adapted by Liden Films was released in 2015, consisting of 13 episodes. A television drama by Fuji TV was also released, consisting of 8 episodes.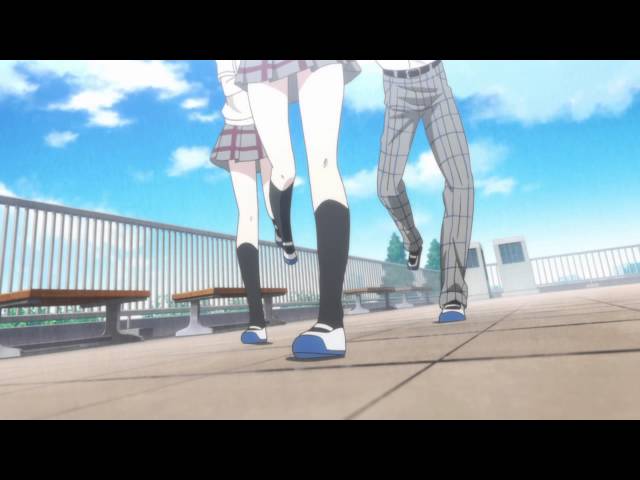 Yamada-kun and the Seven Witches
(Yamada-kun to 7-nin no Majo)
What's the story?
Long, long ago...... well, not really, but shush...... there lived a boy named Yamada. All the students at his school were afraid of him. Then one day, something happened...... and Yamada...... was never the same.
The story begins with Ryu Yamada, a high-school delinquent and the protagonist of this story, sitting in the teachers lounge, getting scolded at by his teacher for not attending classes and getting extremely low grades. Yamada sits there, mumbling to himself and not paying attention at all.
After the tiresome lecture, Yamada leaves the lounge and heads toward the stairs, where he spots Urara Shiraishi, the most intelligent student in his class, and because of the anger of being yelled at by his teacher, he crosses her in a hurry. Suddenly, due to a wrong step, he trips and falls down on Shiraishi.
Yamada wakes up in the nurse's office. He looks down and sees that he has a pair of breasts. As he is groping his breasts, he notices that his penis is missing. Freaking out, he immediately gets up and looks for a mirror, where he concludes that he has switched bodies with Shiraishi.
He immediately goes to look for Shiraishi, who is in his body and taking a class. He grabs her by the hand and drags her to the rooftop, where she claims that they can return to their original bodies if they fall down the stairs again, but refuses to do so till all the classes are over.
Now stuck in Shiraishi's body for the day, Yamada gets a wicked idea to peak at her body since she won't find out anyway. He later feels guilty but justifies it by saying that she can do the same.
Acting like Shiraishi, Yamada realizes that how difficult her life is, like doing teachers work and being teased by one of the teachers as he stares at her breasts and getting bullied by other girls for being intelligent.
At the end of the day, Yamada has new found respect for Shiraishi, and tells her that he will take care of the bullies for her, but she stops him and tells him not to put his nose where it does not belong.
Shiraishi even ends up taking a punch when she gets in the way of Yamada punching one of the bullies.
They head to the stairs to return to normal, but they are still in the wrong body after falling down the flight of stairs. They again fall down the stairs but it doesn't work. As Yamada is freaking out, thinking that he is never getting his body back, Shiraishi tells him that there is one thing they haven't tried yet.
She leans forward and Lip locks Yamada, returning back to their original bodies. She smiles at him and heads home, while Yamada sits there with a red face.
What adventures await Yamada now that he can swap bodies by kissing a girl?
Yamada-kun and the Seven Witches
(Yamada-kun to 7-nin no Majo)
---
Related Articles
Popular Articles