【Akuyaku Reijou to Kichiku Kishi】Reincarnated in Another World, Proposed by an Overly Loving Knight......!? The Talked-About Yandere × Love Story
2023-11-17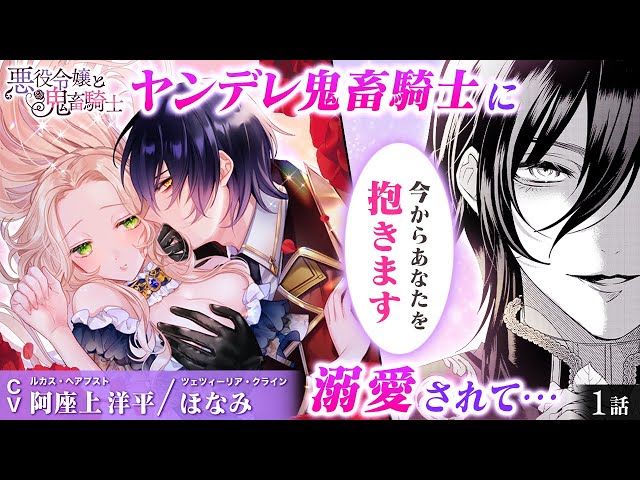 A Different Story Than You Know!? An Exciting Tale Beginning with Reincarnation!
'Akuyaku Reijou to Kichiku Kishi,' a manga that seems to be a typical story of reincarnation into an otome game world, unfolds unpredictably. The protagonist, Cecilia, learns that she has reincarnated as a villainess. However, her fate is sealed with the harsh reality of a broken engagement, setting an intriguing start for the story.
The Heroine's Turnabout and the Knight's Unexpected Side
Cecilia, framed as the villainess in an otome game, faces a cruel fate of becoming a prostitute, but the story gains even more depth from here. Her first client is Lucas Herbst, the vice-captain of the royal guards, also known as a brutal knight. However, his love for her is incredibly heavy, obsessive, and pure. The story depicted here is not just about a villainess and a brutal knight, but about the deep emotional exchange between two people with profound affection.
Another charm of this manga lies in its art style. The combination of a soft-spoken heroine and a cool, handsome male lead is absolutely classic, captivating the readers. Additionally, the character designs of the main characters brilliantly reflect the original world of the story.
While Cecilia retains her memories from her original world, she becomes a highly regarded figure. Lucas's single-minded and heavy affection is at times so earnest it's almost comical, but the dialogue and story development among the characters are very enjoyable.
Although there are magical elements, they are subdued for an isekai genre, and this simple and pure romance is why it's beloved by many readers.
'Akuyaku Reijou to Kichiku Kishi' is not just a reincarnation story. This work, interwoven with love and humor, is filled with a charm that captivates its readers.
Akuyaku Reijou to Kichiku Kishi
---
Popular Articles