【Hotaru no Yomeiri】A Ruthless Assassin and a Dying Young Lady. The Suspenseful Love Story that Begins with a Spur-of-the-Moment Lie.
2023-09-12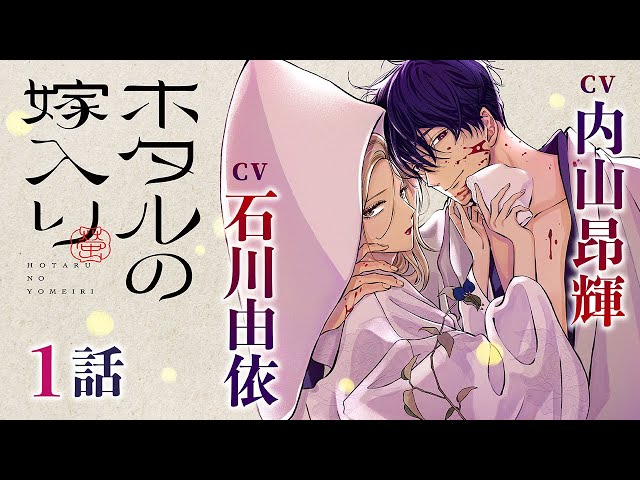 A lie told on the spur of the moment, but it leads to a big problem......!?
In the Meiji era, Kirigaya Satoko is a countess who possesses both a renowned family name and beauty.
Her life expectancy is short, and she wishes to marry a wealthy man for the sake of her remaining family. However, Satoko is kidnapped by a group of assassins targeting her life. She doesn't want to die. In this desperate situation, Satoko approaches one of the assassins, an adept killer named Goto Shinpei, with a proposal.
In a dire situation, Satoko's proposal is, 'Marry me.'
A momentary lie leads to an unbelievable turn of events......!? The evolving relationship between the two is captivating.
Satoko's wish is to marry for the sake of her family. However, Goto, who accepts her proposal, is unusually affectionate and obsessive. The relationship between the two starts off as a contract marriage. Will it mature into true love? The course of their relationship captivates readers.
Life is as short and fleeting as a firefly. What will become of Satoko's fate......!?
This manga may lead one to expect a sweet marital story from its title. However, in reality, it's steeped in an unsettling atmosphere. Yet, the strength of the heroine Satoko and the intense love from Goto draw readers into binge-reading.
From the sample reading, Goto's compelling character captures hearts. The art is beautiful and the story is full of intriguing elements. The heroine shows resilience despite her ill health, and Goto's internal struggles as an assassin captivate readers.
Although centered around marriage, the story doesn't stop at being a pure love story. It involves various issues and conflicts. You'll undoubtedly be eager to turn the pages, expecting to see a sweet marital relationship unfold.
In conclusion
"Hotaru no Yomeiri"
is a book that captivates its readers with unexpected twists and compelling characters. Immerse yourself in the detailed portrayal of the Meiji era setting as you read on with expectations for the future of the two characters.
Hotaru no Yomeiri
(Firefly Wedding)
---
Popular Articles