【April 2023】Picking out 7 new manga titles that Japanese manga lovers are looking out for!
2023-03-08
Ousama Ranking




王様ランキング


vol. 16
https://manga-republic.com/product/product_page_1674232.html?ref=blog


Hana picked out on this point



The second season of the anime will air from April 2023!
Ousama Ranking was made into an anime in 2021, which quickly boosted its sales to a total of 1.5 million copies! Its latest volume, volume 16, is set for release in April 2023!
In April 2023, the long-awaited second season of the anime series will begin airing! The story is a very classic adventure fantasy. Bojji, an unpowerful prince, meets a mysterious being named Kage. Together, they face various challenges in order to become a great king with strength and pride!
The first anime season was easy to understand and quite entertaining, so I'm looking forward to the second season! The first season of the anime visualized the content up to volume 12 of the manga, so I'll be reading all the way up to volume 16, including the latest issue, all at once!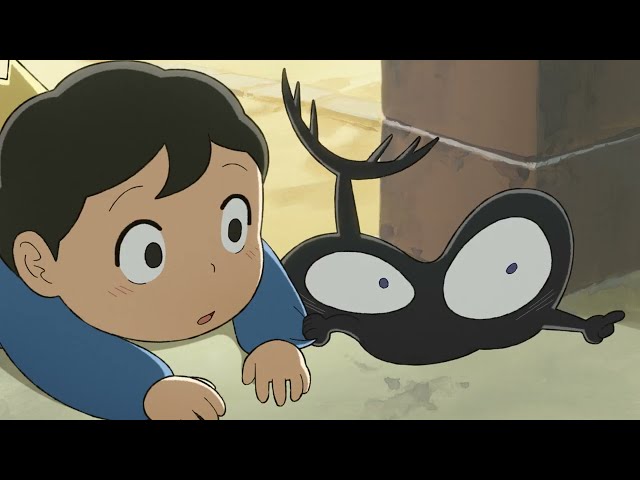 Ousama Ranking
Kawaisugi Crisis




カワイスギクライシス


vol. 7
https://manga-republic.com/product/product_page_1676196.html?ref=blog


Hana picked out on this point



Anime starting in April 2023!
It's a sci-fi fantasy serialized in JUMP SQUARE!
The manga depicts Liza Luna, an alien who plans to invade Earth, sneaking onto Earth to secretly investigate as a preliminary step to the invasion. Luna is amazed at the low level of civilization on Earth, but...... she fears that a cat she suddenly encounters on the street is so cute that it will rewrite the values of all aliens! She wants to play with the cat that is too cute......no, she has to investigate! And, it's a sci-fi gag comedy!
The cats are super adorable! And from an alien's point of view, cats are just too cute. The storyline shows some interesting differences in the Earth's landscape, and in the values of human life! Episode 1 of the manga version, and the anime PV looked interesting, so I'll be sure to check both of those out!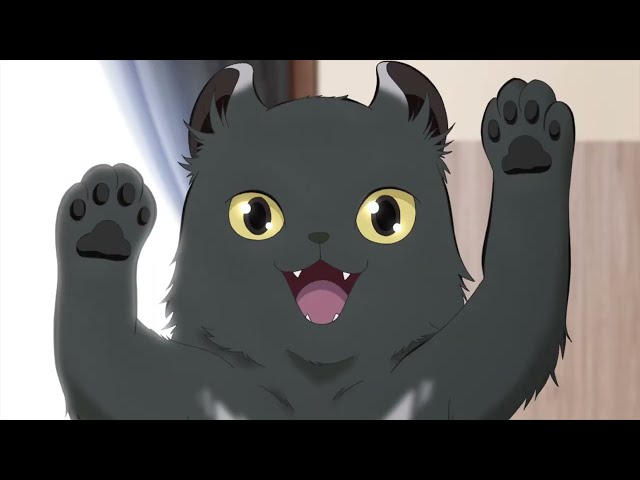 Kawaisugi Crisis
Gokurakugai




極楽街


vol. 2
https://manga-republic.com/product/product_page_1676260.html?ref=blog


Hana picked out on this point



The pictures are quite beautiful and I'm curious!!!
It's a battle fantasy being serialized in JUMP SQUARE!!!
Here it is...... this month's, manga I clicked on because it's so beautifully illustrated!
This is another remarkable manga that has just been serialized in the monthly magazine JUMP SQUARE! In Gokurakugai, a downtown area where the bright bustle and deep darkness intersect, there are two
"problem-solvers"
(troubleshooters), Tao and Alma. During the day, they solve the various requests that come into their office...... but at night, they transform into
"monster exterminators"
who attack humans!
Beautiful drawings, and a crazy cool setting! This is a battle action manga about the daily life of a anything-goes shop that exterminates evil at night. Very easy to read! This manga has the potential to be an anime in a few years for sure, and I would check it out while it's available!
Gokurakugai
Witch Watch




ウィッチウォッチ


vol. 10
https://manga-republic.com/product/product_page_1674254.html?ref=blog


Hana picked out on this point



A big hit among the

"voice comic"

content, a video introducing the manga with voice over!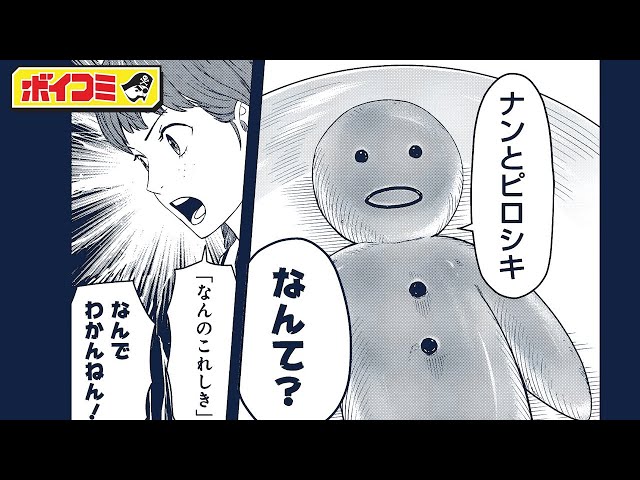 I've introduced you to a series of Shonen Jump manga in a row, but forgive me, they're too popular to pass up!
Shonen Jump's official Youtube channel has a PV (trailer) that introduces manga in serialization with voice. In fact, one of them has over 500,000 views! That is Witch Watch!
This is a new serial manga by the author who used to serialize
"SKET DANCE"

. It is a romantic comedy manga about a boy who has the blood of a demon and a witch who is his childhood friend...... It is very comical and funny! It's one complete story, easy to read, and the story's a terrific gag comedy!
The manga has been receiving rave comments such as "It's already interesting even though it hasn't been made into an anime," and
"I'm watching a very high quality comedy short."
I have a feeling that this one is going to be made into an anime too!
Witch Watch
Tsuiraku JK to Haijin Kyoushi




墜落JKと廃人教師


vol. 16
https://manga-republic.com/product/product_page_1663840.html?ref=blog


Hana picked out on this point



I like how the introduction was serious, but as you read it, it turns into a funny romantic comedy!
When a high school girl with a broken heart tries to jump off a rooftop, her biology teacher stops her and asks, "Will you fall in love with me before you die? A love story that begins with such a dangerous situation!
The manga starts off with a serious development, but then changes to a relationship between
"a girl with a slightly shy personality"
and
"a cool but exquisitely silly guy"
! The charm that I felt at the first impact remains the same and the situation in which these two fall in love is depicted well, which is GOOD!
I personally think it's pretty amazing that a shoujo manga has been serialized for 16 volumes! If you're looking for a shoujo manga recommendation, I highly recommend reading an episode of Tsuiraku JK to Haijin Kyoushi!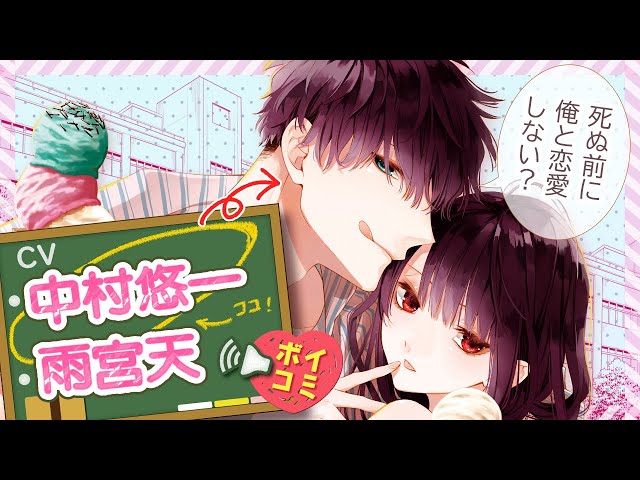 Tsuiraku JK to Haijin Kyoushi
Naka made Aishite




ナカまであいして


vol. 3
https://manga-republic.com/product/product_page_1673311.html?ref=blog


Hana picked out on this point



The☆TSUNDERE!!! (hot and cold!)
Tokiwa, a womanizer, is seated next to a boy named Yuzuriha, whose face is prettier than most women's. Yuzuriha is cold to Tokiwa, even though they are seated next to each other. Apparently, Yuzuriha didn't like it when Tokiwa said that he had a
"beautiful face"
.
This BL manga starts with a story like this, but Yuzuriha has a great personality~! He is a true tsundere! Yuzuriha has a cold side, but the other unexpected side he shows from time to time is cute. The story is more of a classic BL love story than a comedy. I recommend this manga to anyone who wants to read the latest BL manga!
Naka made Aishite
Kininatteru Hito ga Otoko ja nakatta




気になってる人が男じゃなかった


vol. 1
https://manga-republic.com/product/product_page_1672424.html?ref=blog


Hana picked out on this point



I know this one!!!!
The manga that buzzed (went viral) on Twitter!!!!
Ah~!!! I know this manga! I hear it's going to be released as a comic book!!
The story is very simple: a woman falls in love with a
"male clerk"
working in a CD store...... but in fact, the clerk is a
"woman"
, and a classmate!
We feel nervous that this secret (which the clerk doesn't particularly intend to hide) might be revealed. We, the readers, know what the two of them have in mind, so it's an interesting to watch them cross paths! So, it's going to be published in comic book! Congratulations!
They're still misunderstood, but they've gotten to know each other...... not in love, but they have such an interesting relationship that you just can't help but want to keep an eye on them! Such a super popular piece on Japanese social media, you should all check it out in manga form!
Kininatteru Hito ga Otoko ja nakatta
---
Related Articles
Popular Articles