Best 7 Japanese Manga, Releasing 2023 Mar!
2023-02-09
Sono Bisque Doll wa Koi wo suru




その着せ替え人形は恋をする


vol. 11
https://manga-republic.com/product/product_page_1654635.html
Congrats!
Anime sequel to be produced!

Not only can we look back on the first anime season, but we can also catch up on the latest episodes in the manga version to prepare for the sequel!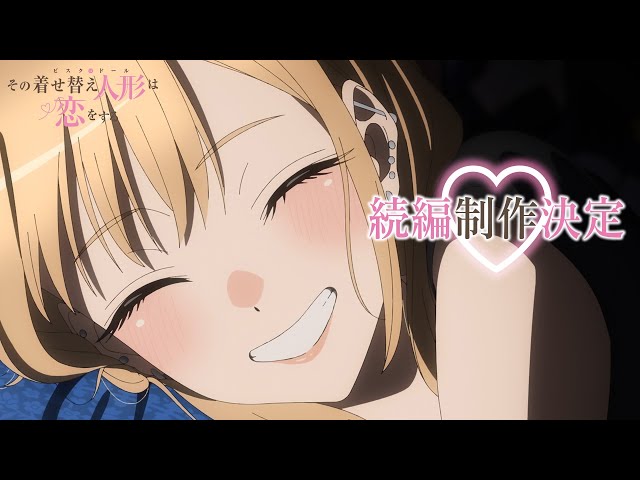 The main characters are Wakana, a serious young man who has been making traditional Japanese dolls since he was a child, and Marin, a classmate who looks like a gal (flamboyant) but deeply loves anime, games and manga.
One day Wakana learns that Marin has always wanted to try cosplay but she is too clumsy to make her own costumes. Although Wakana has never made a costume for a human before, he manages to help Marin make one with his dexterity.
The bond between the two gradually deepens through the deep world of cosplay......!
A hit series as a manga work that is both a fun school romantic comedy and a lesson in the know-how of the cosplay world! The manga version is only 11 volumes, so if you haven't read it yet, read it all at once before the anime sequel starts airing and catch up!
Let's buy them together!
Here's the set up to 10 volumes!
https://manga-republic.com/product/product_page_1618130.html
Sono Bisque Doll wa Koi wo suru
The dangers in my heart.


Boku no Kokoro no Yabai Yatsu
僕の心のヤバイやつ
vol. 8
https://manga-republic.com/product/product_page_1658329.html
The anime version will start airing in April 2023!


A shy boy wants to kill the

"perfect"

girl, the most popular girl in his class, who is also a model!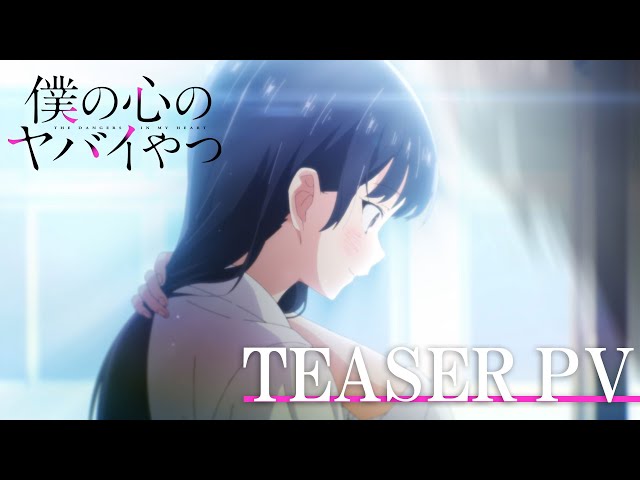 Kyotaro, an overly shy eighth grader, is addicted to
"fantasizing about killing someone"
to relieve his daily frustration. Of course, he didn't have the courage or skill to kill anyone, and it was just a habit to distract him from his empty school life. The target of Kyotaro's fantasy was a girl named Anna, who was popular in class, an active model, beautiful, and smart.
He thought Anna had everything he did not.
Kyotaro thought he could never be Anna's friend because his personality was too dark. That's why he had made her the target of his fantasies...... but one day, a chance to talk with her arises!
One of the charms of this manga is that the personality of the main character, Kyotaro, is portrayed as much shyer than in other manga! Although it is the combination of a shy boy and a cheerful girl that we often see these days, Kyotaro and Anna's personalities are so well balanced that it is interesting to read!
Be sure to check out volumes one through the latest before the anime premieres in April!
If you want to read them all at once, here's a set of volumes 1-7!
https://manga-republic.com/product/product_page_1605602.html
The dangers in my heart.


Boku no Kokoro no Yabai Yatsu
Seihantai na Kimi to Boku




正反対な君と僕


vol. 3
https://manga-republic.com/product/product_page_1663266.html
She is a gal
but smart and tends to fit in with those around her.
He is a boy
who is shy, but always speaks up for his opinions, even when he disagrees with others.
Suzuki is a bright and flamboyant girl, but she is hesitant to express her own opinions in accordance with the opinions of those around her. Such a girl, Suzuki, was interested in her classmate Tani-Kun. He is very shy but cool. He is a serious person who conveys his opinions to others. He was the complete opposite of herself, which is why Suzuki admired Tani-Kun so much.
One day Suzuki is lucky enough to get a chance to go home with Tani-Kun! That's when their romantic comedy begins! Very funny story! More of a comedy gag! The manga is a charming and relaxed reading of the smiling relationship between Suzuki and Tani-Kun, with all the kind people around them.
I only 'sympathize' when I read this manga. The latest volume of this romantic comedy between two polar opposites is now on sale! I'd love to read a romantic comedy that leans a little more towards the comedic side of things!
I'm looking for an easy-going, happy-go-lucky read! I especially recommend this manga to those people! I personally think this is a romantic comedy that would be very popular if it were made into an anime!!!
Seihantai na Kimi to Boku
Kaodake ja Suki ni Narimasen




顔だけじゃ好きになりません


vol. 7
https://manga-republic.com/product/product_page_1656854.html
A senior student who is too good looking to be an influencer is actually in danger of dropping out of school!


The two main characters are aiming for 100,000 followers on social networking sites, but......!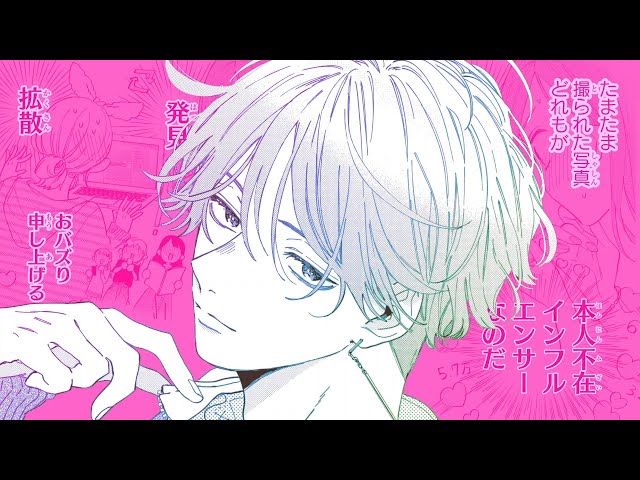 Sana, a high school student who likes men with beautiful faces, has a crush on someone. It was Kanato, a very handsome influencer and senior at the same high school!
However, Kanato stays in school and is in danger of being expelled! The principal tells Kanato, 'If you make 100,000 followers of this high school's social networking account (and increase the number of students enrolled in the next year), we will withdraw your expulsion.'
Kanato has appointed Sana, whom he has just met, as the administrator of his school's social networking account! Will Sana be able to withdraw from the threat of expulsion in collaboration with Kanato?
A romantic comedy that has been serialized since 2020! It's funny, fast-paced, and Kanato's coolness and sloppiness!
Kaodake ja Suki ni Narimasen
The Affairs of the Other World Depend on the Corporate Slave




異世界の沙汰は社畜次第


vol. 4
https://manga-republic.com/product/product_page_1661073.html
If he works hard in another world, he may fall in love with the leader of a knighthood in another world......!

It seems like a common occurrence, but it never happened before! The latest issue of this hot BL comic is now on sale!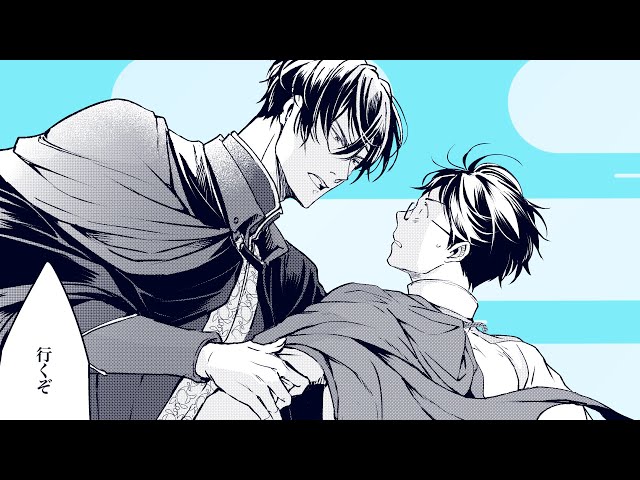 Seiichirou is an office worker who has devoted every waking hour of his seven years in the real world to his job. One day, on his way home, he sees a girl about to be summoned to another world. Seiichirou tries to save her, but he and the girl end up in another world together......!
In another world, the girl was expected by those around her to be
"the one to save the world"

, but Seiichirou was treated as a completely unexpected

"extra"

. And they asked him if there was anything he wanted to do. Seiichirou said, "Give me a job."
This obsession and seriousness about his job will change both Seiichirou's fate and the
"Knight Commander's"
fate when he meets him......!
Female versions of such settings are often seen, but it is quite rare to see a male version that is developed as a BL work! The illustrations are beautiful and very easy to read! How will Seiichirou's life change now that he is living in another world?
The Affairs of the Other World Depend on the Corporate Slave
Bukiyou na Senpai.




不器用な先輩。


vol. 6
https://manga-republic.com/product/product_page_1661957.html
The way she says things is cold, the look on her face is scary.
But the truth is...... she just isn't good at putting things into words or actions.
This is a story of a
"clumsy"

senpai who still tries her best.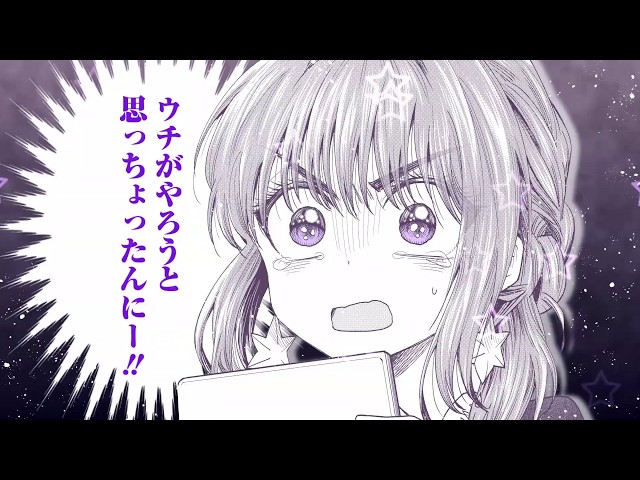 Azusa, who works at a company, is feared by her colleagues. Her words are cold, her face and gaze are scary, and she is too strict about her work.
But Yuu, Azusa's junior, understood Azusa's true nature. Azusa is super serious in everything she does, which is why her face turns fearful......and her words are cold because she is not good at socializing. This clumsy romantic comedy depicts the daily life of Azusa and Yuu, who watches over her.
Your story is one complete story, so it's super easy to read! The more serious you are, the more you empathize with Azusa's clumsiness! Finally, volume 6 of this much-talked-about romantic comedy is on its way!
Bukiyou na Senpai.
Watashi Ga Koibito Ni Nareru Wake Naijan, Muri Muri! (Muri Janakatta!?)




わたしが恋人になれるわけないじゃん、ムリムリ! (※ムリじゃなかった!?)


vol. 5
https://manga-republic.com/product/product_page_1663219.html
A former shut-in tries harder to go to school and falls in love with the too-perfect Supergirl?

The long-awaited 4th volume of the comicalized version of the popular light novel has been released!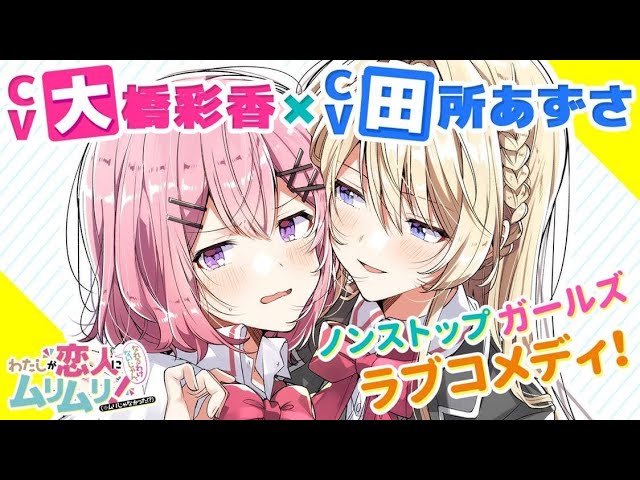 Renako was depressed during her junior high school days and never went to school, but when she found out that her former classmates were having a good time at school, she gathered up her courage and decided to go to high school!
Renako met a very beautiful, very noble girl, Mai, at her high school. She was at the top of her class, had excellent athletic skills, and was nicknamed
"royalty"
and
"Hollywood actress"
...... Mai was the embodiment of perfection.
The day after they shared their problems and promised to become friends...... Mai confesses her love to Renako!
'I want to be your best friend!'
'I want to be your lover!'
Which relationship best describes the two of them? The latest volume of this romantic comedy about girls' love that starts with a competition is now available!
Watashi Ga Koibito Ni Nareru Wake Naijan, Muri Muri! (Muri Janakatta!?)
---
Related Articles
Popular Articles